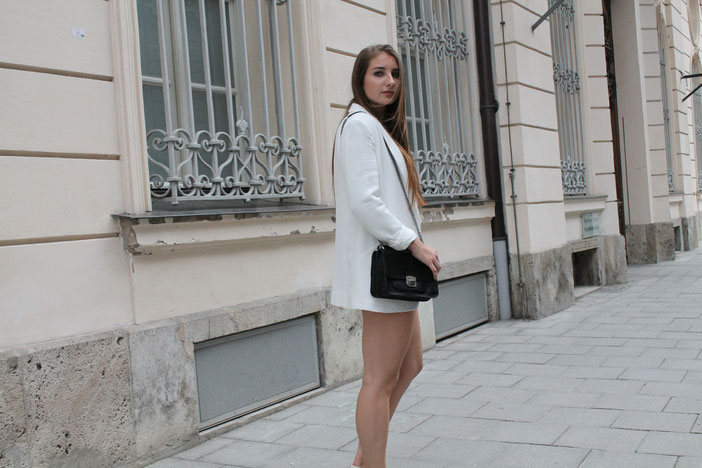 By the time you are reading this, my last days in Europe already passed. I am currently in Rhode Island in my host family's holiday house and enjoying the beach, getting to know the family (especially the kids) and working as an aupair.
The last few weeks in Europe were very stressful because of the many preparations for my year here in the US. Furthermore I also wanted to visit my best friend in Munich, where we also did the shooting for this outfit post. We tried some restaurants and I added them to my "Places" list here on my blog. There are a few missing, but I thougth I'd share these already with you!
The move to America also means that I'll have to find someone new to help me with the blog pictures, but I'll figure this all out after settling in a little bit. We will stay in Rhode Island for another 4 weeks before travelling to their house in Massachusetts. If you are interested in more information about the whole aupair thing, then check my blog in a few weeks as I'm in the process of creating a whole aupair category! I'll tell you more about my agency, the time in the training school, college and my work as an aupair.
The day we shot the outfit was a quite hot day, however it could be cold in the shadows, so it was perfect; I threw on the light blazer whenever I was a little cold and wearing the shorts I was never too hot. And the shorts a one of my favourite this summer, I absolutely love the colours!