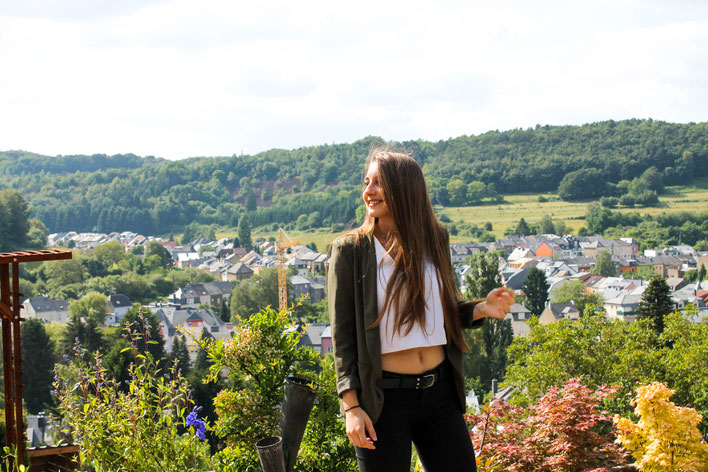 Hi again, long time no see... As some of you know, I have been studying a lot as this year has been my final year. The final exams have been from end of May until the beginning of June, but the results are coming next week; I am quite nervous! Not only school but also my movie has been quite time consuming because last weekend  has been the premiere of it- after 4 years of work. I am so happy to have finally finished this project and to be able to concentrate on new things.
Another piece of news is that I'll fly to America the 18th of July to spend a whole year over there. I am going to work as an aupair near Boston and I am planning to blog about it too in case somebody is also interested in being an aupair and needs some information! The preparations for my gap year have consumed a lot of time too, therefore my absence here and on my social media; but school and the coming year seemed more important to me. So now I want to come back and start blogging again! 
Luckily I had the chance to do so at a Paris 8 event, 4 days after my last exam. Maybe some of you have seen an insight on my Instagram (@elena_krumlowsky), but some bloggers got invited to see the new "La Petite Robe Noire" collection from Guerlain at the Paris 8 store. We had a lovely morning full of coffe, makeup, nail polish and perfume. For those who don't know about the collection: The brand Guerlain developed nail polishes and lipsticks smelling like their popular perfume "La Petite Robe Noire". The first time I heard that, I didn't believe it. But surprisingly the statement is true and the smell of the nail polish even lasted for a good 4 days! Another reason why I love the Paris 8 store is that they carry not only popular perfume brands, but also some exclusivities. You can see us trying out such a brand called "Memo". They smell absolutely amazing and just different than other perfumes (and look amazing too btw).
I really had a wonderful time and a nice start into the missed blogger time.