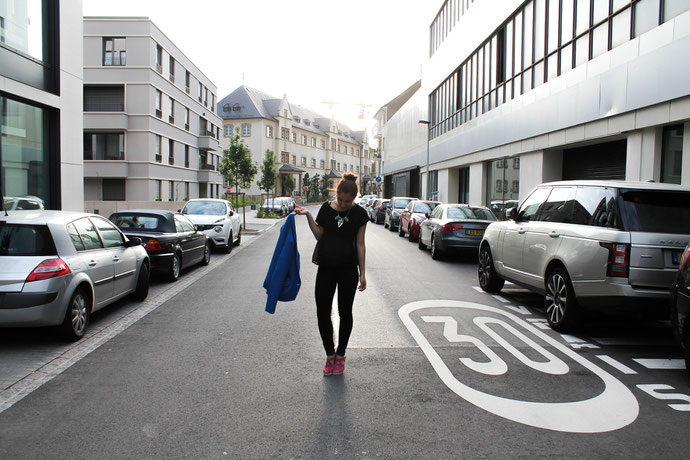 For the Essential Factory Event I first tried colour blocking with which I am a bit obsessed now.
Essential Factory is a luxembourgish skin cream brand and their launch took place at a fancy place called "Am'Garage".  I really like the concept of the brand, plus the people behind it are very friendly. Philippe immediately took care of Véronique and me at the event and he and Anna explained us the 3 different products. (A bit later Carmen and a friend of hers joined us). Afterwards we could choose our favourite which we got as a present.

Of course I have already tried the cream and I really like the texture and the light smell of roses. However I have to test it longer to see results of it but I'll keep you updated!