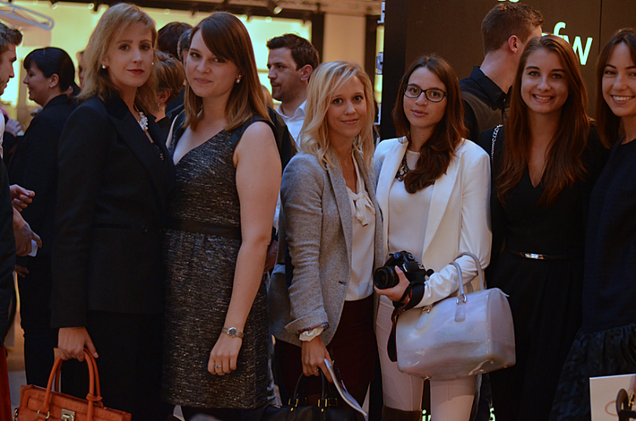 On Thursday I have been at the launch of the new luxembourgish magazine "Janette" which took place at the Smets shop in Luxembourg City. Some other bloggers and I met during the evening and it has been a great night.
Shortly before the presentation of the new magazine held by Emilie and the other Janettes, a fashion show started the interesting event. 
At the end of the evening we all got a "Pochette de Janette" which is full with beauty products. You can subscribe to get them on a monthly basis.
Jumpsuit- Mango
Shoes- Primadonna Collection
Blazer- Zara
Bag- Zara